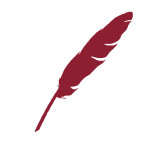 FIRST Turn on the television, pick up a newspaper, turn on your smart phone or tablet, or simply turn on your computer and you are bound to hear or read something about Hillary Clinton. She is the news at the moment. It is quite exhausting.
A new book by author Peter Schweizer, Clinton Cash: The Untold Story of How and Why Foreign Governments and Businesses Helped Make Bill and Hillary Rich, is also what everyone (at least politically) is talking about this week. Though the book doesn't come out until May 5th, the media, with advance copies in their hands, are already circling the wagons around the Clintons to protect them. No surprise there.
The book centers around how donors to The Clinton Foundation benefitted by policies within Hillary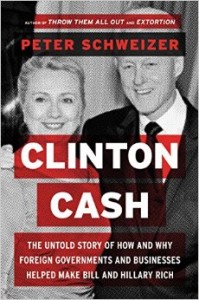 Clinton's State Department as well as from former President Bill Clinton's political influence.
As Breitbart.com confirms, the Clinton Cash book details how Hillary's State Department approved the Russian government takeover of a company called Uranium One, which effectively gave the Russians over half of the United States output of uranium. The result for the Clintons? Only $145 million dollars to their foundation!
The book, according to Breitbart and other sources, is filled with detailed information on how the Clintons and their foundation got rich from similar crony deals such as the one above.
What is remarkable about this new book is that, in our opinion, it truly doesn't matter! Now of course we care about it and are appalled at its revelations. But from a political standpoint, who really thinks that this book is going to derail Hillary Clinton's 2016 presidential ambitions?
We certainly don't though we hope we can be proved wrong somehow.
No scandal has ever brought the Clintons to their knees. They thrive off of them.
Whether it is Whitewater, Travelgate, Vince Foster's suicide, Chinagate, Monica Lewinsky, Benghazi, and now the Clinton Foundation donor scandal to name just a few, the Clintons' biggest allies are the media and the devoted liberal voting bloc. Bill and Hillary represent the liberal cause and that is more important than even the people themselves.
This blog won't predict with 100% certainty that Mrs. Clinton will be the Democratic nominee for president next summer, but would it surprise anyone if she is?
Today's politics are so 180 degrees out of phase. What should be obvious, is not. What should be right, is wrong. A president overseeing an awful economy and implements a government take over of our healthcare is re-elected fairly easily. A terrorist regime like Iran could be given a "$50B signing bonus" for agreeing to President Obama's nuclear deal!!??
The political nature we are living in is definitely out of whack.
But enough about the Clintons. In our minds, it serves no definitive purpose to worry about what the Clintons, Hillary in particular, are doing because there is a greater cause.
What is truly at stake for our country is which direction will we take. Will we get so concerned with what the other side is doing and consequently borrow the failed strategy of 2012 by nominating "the only one who can defeat ___"?
Or will we rightfully be concerned with who is the most conservative candidate in the 2016 presidential field who can save our republic and make America great once again?
Only a true conservative devoted to the United States Constitution and committed to free market principles and conservative ideals will win. That should be our focus. Anyone else, such as Jeb Bush, John Kasich, Chris Christie, or similar, will once again let a very winnable and important election slip through his fingers and lose as we saw in 2012 with Mitt Romney.
Political junkies as well as novices will ask each other if Hillary can be beaten. Next fall, that will be a fair enough question assuming she is the nominee.
But the imperative question we should be asking is this: among those officially in the race now or soon to announce, who is the constitutional conservative who will support and build up our military, support our ally Israel, kill Islamic terrorists, prevent Iran from acquiring nuclear weapons, secure our border, bring back economic prosperity, and reform our education system so that all children, regardless of economic status, have access to a decent chance of succeeding later in life with the knowledge and skills to be productive?
As for Hillary, she is yesterday's news even if the media try to make her today's.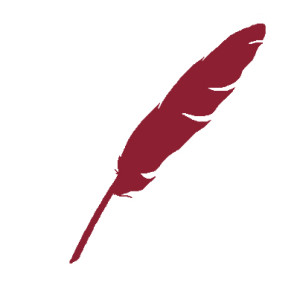 Our mission is to identify conservative candidates and help them get elected in the primary and into sworn office. But the mission does not end there. We will then monitor their commitment to the principles that helped them get elected, their allegiance to conservatism, and the Constitutional oath for which they swore to defend. Those who have sold out those principles or abandoned the sacred oath will be targeted for a primary challenge when their term has expired.
We will never be concerned about which political party controls either chamber of the U.S. Congress. We are interested in ideology, not political party gamesmanship.
Which makes what took place on Thursday a classic example for why we exist.
Four U.S. Senators, who ran in 2010 as conservatives and with the help of the grassroots conservative movement, voted to confirm President Obama's Attorney General nominee Loretta Lynch. The senators who voted to abandon their oath to the U.S. Constitution were Ron Johnson of Wisconsin, Kelly Ayotte of New Hampshire, Mark Kirk of Illinois, and Rob Portman of Ohio. In essence, these senators, along with six other members of the GOP, voted for executive abuse of power since Ms. Lynch, no matter her qualifications, testified in her confirmation hearings that the president's executive order was "reasonable" within his constitutional duty. More importantly, does this president, or any other future president for that matter, have the right to unilaterally usurp power from Congress' constitutional authority to make laws?
Ms. Lynch seems to think so, which should on its face disqualify her from becoming the country's Attorney General.
Moreover, she could not answer hypothetical questions regarding her duty as the AG over at the Justice Department, especially from Senator Mike  Lee of Utah.
As David Harsanyi, writing at www.thefederalist.com, points out, Senator Lee asked her if a governor of a state, who wants the speed limit raised to 75 mph but the state legislature refuses, has the right to tell the highway patrol not to enforce the speed limit? An awesome analogy from one of Conservative First's leaders in the U.S. Senate. Ms. Lynch refused to answer this and other hypothetical questions.
Senator Ted Cruz of Texas, rightfully says that the reason Loretta Lynch was confirmed was because the GOP establishment wanted her confirmed. Tell us again why we voted to make the Republicans the majority in the Senate when they still act like Harry Reid runs the show.
Even before the Lynch confirmation, Senators Johnson, Ayotte, Kirk, and Portman were already on our 2016 Target List, though we were still undecided on which direction we would go with Senator Ayotte. After her vote to confirm Ms. Lynch, that pretty much seals the deal for us.
No politician should be re-elected because of what it may mean to a party's majority. We will never relent in our goal to defeat as many moderate/establishment politicians as possible and replace them with conservative first patriots who will never abandon their obligation to uphold the Constitution.
To future candidates, be mindful of how you first got elected. The conservative base always remembers how you ran as a conservative and then voted to continue a president's lawlessness.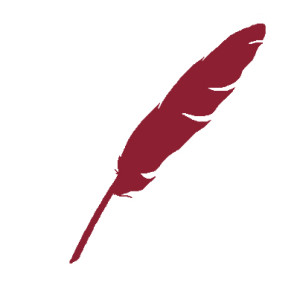 Final Senator John McCain is back to his usual antics again, this time sparring with 2016 presidential contender Rand Paul. The Kentucky senator called Senators McCain and Lindsey Graham "lap dogs for President Obama" concerning foreign policy after the dynamic moderate senate duo of McCain and Graham (or Graham and McCain, you pick) took the first jab at Mr. Paul's foreign policy credentials.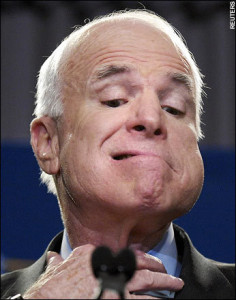 The former 2008 GOP presidential nominee then returned fire. When questioned by Neil Cavuto on the Fox News Channel if Senator Paul was the worst of all presidential candidates, the maverick senator said, "On national security? Absolutely. There is no doubt in my mind."
Mr. Cavuto then asked the Arizona senator who he was supporting in 2016, McCain said "Lindsey Graham. Lindsey Graham. First, last and always."
No surprise there and good gracious, keep Senator Graham as far away from the White House as possible!
While we don't agree with Rand Paul on all his foreign policy positions, we will sign off the week with this: if Senator Paul is the 2016 presidential nominee, we will work our tails off to help him get elected, unlike in 2008 when McCain was the nominee, we preferred to watch paint dry, clean out our sock drawer, clean up after the dog outside…you get the point.