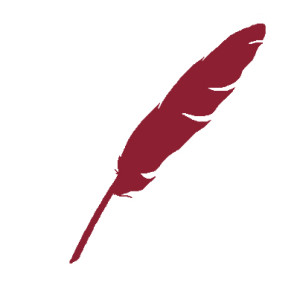 FIRST      House Republicans finally passed the American Health Care Act on Thursday.
The so-called Obamacare "repeal" bill now goes to the Senate for debate and it will be interesting to see how our Leaders in the U.S. Senate like Mike Lee, Ted Cruz, and Rand Paul respond and ultimately vote on the establishment's version of repealing this law that they have vowed to do since 2010. Sen. Paul has already publicly stated that it will "take a little bit" to get him to vote for it. We hope he and the other conservative leaders in the Senate will stand firm in opposition to this bill unless major changes are made to it. With Senator McConnell in charge, that is not going to happen.
The problem moving forward for the Republicans with Obamacare 2.0 passing in the House of Representatives is this: they now own the national debate on our country's healthcare and have to deal with it from all sides of the political spectrum: the conservative voters who want it completely gone and from the Democrats and their allies in the media who want to double down on Obamacare.
And don't think for a second that the Democrats are that upset about this repeal bill. They can see the law imploding in front of their eyes with skyrocketing premiums and insurers pulling out of nearly market around the country and leaving in some cases just one insurer to provide coverage. Case in point, Aetna had enough in Virginia and pulled out of the Obamacare exchanges just this week citing major losses.
Chuck Schumer and Nancy Pelosi can fake outrage at the passage but they want the Republicans to take ownership of it and the GOP now officially does. They repealed a law without really getting rid of it and just added their version of big government to it. Both parties like government control of our lives and restricting our liberties and freedoms. One party is open about it (Democrats) while the other (GOP) hides it.
As radio host Mark Levin explained last night on his broadcast, the GOP never truly intended to honor their commitment to repeal Obamacare despite their numerous promises, promises, and more promises. Take a listen.
The Republican vote on Thursday appeased two different groups: those who voted "aye" for the White House (Trump) and the House leadership (Paul Ryan) and those who cast their vote against the bill for the Democrats who vow to target them in next year's midterm elections.
Unfortunately, both were wrong to do so.
President Trump badly wanted a win after a mixed first 100 days that saw his party fail badly on their first attempt to "repeal" Obamacare and as a whole have done very little for the new administration. We wish we could celebrate along with the president, but unfortunately, this bill is just plain awful and not something based on our principles that we should declare as a victory for liberty and freedom. The government is still very much in control of our healthcare.
The moderate and liberal Republicans inside the House who voted "no" are trying to show the media and Democratic voters in their districts that they aren't mean and horrible people who want to take away their health benefits. Well, give it just a little more time and the Obamacare system would collapse all on its own and those benefits would be gone regardless.
The election of Donald Trump as president was a golden opportunity to get rid of Obamacare and allow free markets to expand coverage to those in need while reducing the cost of healthcare across the board. And let's not forget, it's not just the individual healthcare marketplace that has seen massive increases in premiums and unaffordable deductibles. The employer-based market has been detrimentally affected as well and the GOP bill is said to wreak havoc on these plans as well if implemented.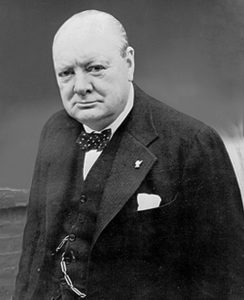 The Republican leadership, with the White House's unfortunate urging, is hoping that keeping most of Obamacare in its place will appease those critical of their actions.
As Winston Churchill once said: "An appeaser is one who feeds a crocodile, hoping it will eat him last."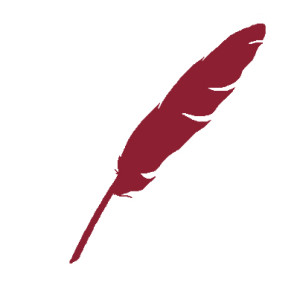 After the Republicans secured the needed 216th "aye" vote to  pass the American Health Care Act, aka "The Obamacare 2.0" bill, the Democrats serenaded their GOP colleagues by mocking and jeering them by singing "Na Na Na Na, Na Na Na, Hey Hey Hey, Goodbye" while also waving to them goodbye.
The implications were obvious: they are convinced that the GOP just hammered the final nail into their 2018 coffins and Nancy Pelosi will reclaim the gavel as Speaker of the House in January 0f 2019.
Perhaps.
But perhaps not. Remember the Wellstone Memorial?
In the fall of 2002 with President George W. Bush's midterm elections just around the corner, prominent Democrats gathered in Minnesota for what was supposed to be a memorial for the late Senator Paul Wellstone who had just passed away in a plane crash. Instead, it became a Democratic pep rally that disgusted the American people throughout the country. A few weeks later, the GOP held onto both houses of Congress. There are limits inside the political arena for rallying voters and memorial services are not one of them.
There is no doubt the Democrats and the left will be energized after their humiliating defeat this past November with Donald Trump defeating the anointed Hillary Clinton while the GOP still maintained control of Congress.
Should the Democrats indeed win back the U.S. House of Representatives (the Senate is a hail mary long shot), Thursday's vote to "repeal" Obamacare will not be the defining moment of the 2018 election cycle.
Let's not forget the other side of the coin: the feckless Republican leadership.
With Mitch McConnell and Paul Ryan still in control of the Senate and House respectively, there is little reason to vote for the GOP party next fall. The confirmation of Neal Gorsuch to the U.S. Supreme Court notwithstanding, the leadership is again failing conservatives and countless voters who cast their ballot for President Trump and his agenda to fully repeal Obamacare, build a wall along the southern border , and enact constitutional term limits as part of his promise to drain then swamp.
If President Trump does not receive the help needed to enact policies that will "make America great again", his most true and loyal followers are not going to blame and abandon him. What they are likely and have begun to do is blame the GOP leadership for his perceived failures. In this scenario, Trump's non-traditional political followers will join the millions of grassroots conservatives like us and lay the blame squarely at the feet of the establishment leadership led by McConnell and Ryan.
This would create a trifecta of voters angry at the GOP come election time in 2018: Trump's loyal followers, conservatives who both fully support Trump and some who do not, and of course, the Democrats and its media.
If we had to place bets today, we wouldn't place good money on the Democrats regaining control of the House, but if the Republicans continue  their failure to lead, the odds of a Speaker of the House Nancy Pelosi increase ten-fold.
Should the Democrats fail to take over the House, then maybe smart and keen voters feel that jeering and mocking the opposite political party is yet another reason why most people hate politics in the first place.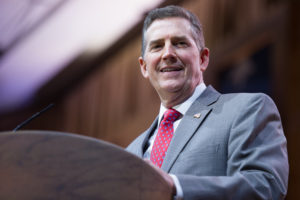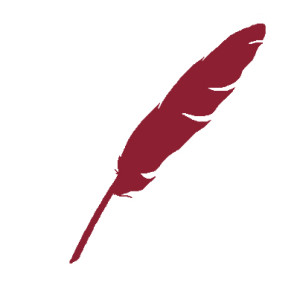 Final      The Heritage Foundation fired its president, Jim  DeMint, this week over rumors that the former United States  senator from South Carolina was too partisan and invoking fights with members of Congress rather than leading a policy think tank. Apparently the board members of the conservative organization were less than thrilled that DeMint seemed to be picking fights with Republican members rather than making nice with them and sitting in on meetings and help create policy.
So the new president will be…..Steve Bannon!??
The same Mr. Bannon who ran the "far right" website Brietbart?
Rumors are circulating that President Trump's chief political strategist may take over the reins at Heritage, though by mid-week, former head of the iconic conservative think tank and now interim president, Ed Feulner, squashed any thought that these rumors might come to fruition.
We have been fond of former Senator DeMint throughout his time in Congress and at The Heritage Foundation and wish him the best. In fact, being a still young, at least in political terms, 65 years of age, we would love to see him run in 2020 and take on his former Senate colleague Lindsey Graham. The great state of South Carolina deserves true conservative representation.
Regardless of his ambitions going forward, the grassroots conservative movement has been much better off with Jim DeMint playing a large role in its continued success.
Thank you for your service and commitment to conservatism.