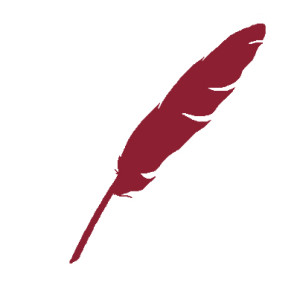 FIRST      Dear Honorable GOP Senators and Representatives,
As you embark on another term, or a new one, as a member of the 115th U.S. Congress, an opportunity exists to make a difference. And a prodigious one at that.
After eight long and dreadful years, the American people have bestowed upon you an opportunity to fix what ails our nation and reverse the destructive and hopeless path we have been on.
Donald J. Trump's presidential victory has now given the Republican Party a trifecta of governance: the U.S. Senate, the U.S. House of Representatives, and of course, the executive branch. The time to take advantage of this opportunity is shared alongside the new president.
Here is a list of a few action items that we want done or started on in the first 100 days of the 115th Congressional term:
Confirm a constitutional conservative to the Supreme Court
President-Elect Trump was elected partly because of the U.S. Supreme Court vacancy created this past February with the devastating death of constitutional originalist Antonin Scalia. Perhaps many conservatives and Republican voters casts their ballots in favor of presidential winner solely on this reason alone to prevent Hillary Clinton from altering the highest court for generations to come.
A strict originalist in the mold of Justice Scalia would be a great start. The possibility exists that a President Trump could appoint two to three more future replacements in his first term alone. You, the members of the Senate shall advise and consent to the next Supreme Court nominee and confirm a constitutional conservative who holds the ideals of originalism to replace the great Justice Antonin Scalia.
Repeal Obamacare…a full repeal!
Rumors are circulating in and outside the beltway that you are considering keeping the existing taxes of Obamacare intact in order to fund the replacement. Daniel Horowitz, one of our favorite columnists over at Conservative Review, details this possible "bait & switch" that wouldn't surprise us one bit.
Nothing, and we mean nothing, will further infuriate us than your broken promise to fully repeal the Obamacare monstrosity. Words matter and for six years through three elections, you promised to repeal Obamacare. You now have a man committed to repealing this disaster who will soon be sitting in the White House waiting to sign the repeal into law. Work with him and get it done. No excuses.
Tear up the Iran Nuclear Deal
Senator Bob Corker, you helped create this mess, now it is up to you and your fellow members of Congress to fix it.
As we saw two weeks ago with the Obama administration's blatant disregard for our ally Israel by refusing to veto an United Nations anti-Israel resolution, there is much work to do to repair and restore our once-strong relationship with Israel after eight years of a turbulence.
The Iran Nuclear Deal, just one of many foreign policy disasters under the Obama administration, put Israeli security at high-risk. Israel Prime Minister Benjamin Netanyahu, a member of our Great Leaders, has vowed to work with you and President-elect Trump to help get rid of this monstrosity that, unfortunately, you helped create in 2015.
Tax reform
One of Donald Trump's campaign pledges was to reform the tax code. It is long overdue. Reducing both the individual and corporate (way overdue!) will greatly increase incentives for small and large businesses to hire workers and expand the economy.
We call upon you, the 115th Congress, to make tax reform one of your top priorities. After a historic and disastrous recovery (or lack of) from The Great Recession, our economy is in dire need of a prosperous jolt. You can begin to make it happen.
It was Trump's signature issue that deeply resonated with his passionate followers from the beginning and with those who jumped aboard the Trump train many months later. Drug trafficking, national security, and national sovereignty are the reasons we need a strong border and a wall.
As Ronald Reagan once said, "A nation that cannot control its borders is not a nation".
Donald Trump said the wall will be built. It is up to him to show leadership and get it done and it is also upon you to see it get done as well. No more excuses.
And some more issues we want you to begin to tackle…
Repeal Dodd-Frank
Reform the Environmental Protection Agencyy (EPA)
Reform the Food & Drug Administration (FDA)
Now is the time to do what we the people sent you to Washington to accomplish for us. The federal government is too intrusive, too large, and not working for us. In a surprise to many of you in leadership, at least you Senate Majority Leader Mitch McConnell, you are still in majority. Hopefully, you will feel relieved that you are not in the minority and will use it as an opportunity to bring much needed change to both the country and to your Congress.
We won't hold our breath.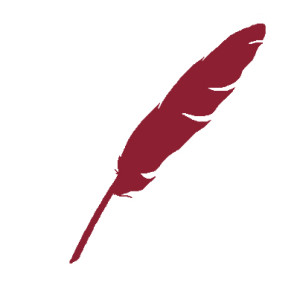 It was a very good week for three of our "Leaders."
Senator Mike Lee of Utah joined co-sponsors Senator Ted Cruz of Texas and Representative Ron DeSantis of Florida's 6th Congressional District in introducing a bill that would impose term limits on members of Congress. The Cruz/DeSantis bill would allow members to serve either three terms in the House (6 years total) or two six-year terms in the Senate. Sen. Lee will also introduce his own bill in  the coming weeks that would allow House and Senate members to serve 12 total years in Congress, regardless of chamber. This is the position that we have long advocated though the Cruz/DeSantis bill is even better.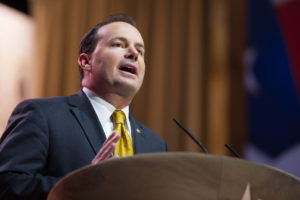 As a side, Sen. Lee's fellow Senate mate from The Beehive State, Sen. Orrin Hatch, is naturally against term limits. Hatch is still deciding on whether or not to run for an eighth term in 2018. Conservative First will have more to say on Sen. Hatch when we unveil our 2018 Target List in the coming weeks and months. Stay tuned.
Our most desired objective on this issue of limiting Congress' power and overstay in the swamp is for an Article V Convention of States amendment to create a part-time Congress, modeled after the great state of Texas. The Lone Star State legislature meets every other year for 140 calendar days. The members get the people's work done then return back to their districts to continue their lives as ordinary citizens. This is what the Founding Fathers envisioned when crafting the Constitution: citizen legislators. For proof of what the people think of this idea, just look back at the election that took place just two months ago with Donald J. Trump's presidential win. We the people were tired of the establishment and its media and elected a man with absolutely no political office experience whatsoever.
We aren't naive to think that Senators Cruz and Lee, along with Representative DeSantis, will succeed one iota in getting their bill passed through Congress. After all, it is up to the members on the hill to limit their own power. And who but a few true leaders would vote to do so?
This week was a good start to begin the movement to "drain the swamp".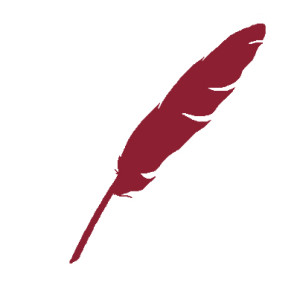 Final      This actually happened two weeks ago but we just have to mention it.
We knew the day would arrive someday, we just hoped it would be not happen quite this soon.
Conservative First was devastated to learn that the great columnist, Dr. Thomas Sowell, would retire from writing his weekly column. He announced his decision in his December 27th column simply titled "Farewell."
For so many years, we immersed ourselves with his columns and enjoyed every word he wrote on our printed newspapers, desktop computers, smartphones, and tablets.
In his many books he authored on everything from race to economics to even the story about his late-talking son (Late Talking Children, which has a very personal connection with us), Dr. Sowell was a professor, a mentor, and someone we so greatly admired as a human being.
We watched Dr. Sowell defend free market principles alongside another great economist, Dr. Milton Friedman on the latter's PBS program "Free to Choose", a 10-part series on free market principles that still enlightens conservatives and libertarians nearly four decades later.
We are sad to see Dr. Sowell go and wish him the best in his retirement. We could never thank him enough for all that he has done to educate and inspire us.
Godspeed.